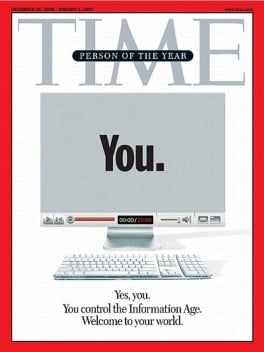 http://regmedia.co.uk/2006/12/18/time_magazine_poty.jpg
I'm a blogger who doesn't have time to blog. Now, what's wrong with that? In the past couple of weeks I've seen and learned about things that require reflection and I just don't have the time or energy to address my life.
A couple of weeks ago on a sunny Sunday morning Luís and I decided to take a ride out to Colares to go to the market. We take the route along the coast as it's such a beautiful drive. As we were driving up the hill from Malveira to Azoia an emergency vehicle passed us with a blaring siren. By the time we reached the crest of the hill we happened upon a motorcycle accident. There were 3 motorcycles and men strewn across the road. The EMT's were helping one of the victims. He was bleeding and they had put something under his head so that his face and head were protected. As I drove carefully through this scene, which was like something out of a movie, I looked around me and took it all in. I focused on one body. It was still. It was soooooo still. He was dead. You just knew it. You could actually
feel
it. The lifelessness of the man lying face-down on the cold concrete unattended and alone despite the spectators milling around . . . They closed the road to traffic only minutes shortly thereafter and it stayed closed for the better part of 4 hours. Later that evening this story opened the news: 2 dead and 1 hanging onto life as a result of a motorcycle collision.
So many lives changed in a split second. . .